Low price guarantee
Our prices can't be beat.
Anytime you in need of a reliable, affordable, A++ contractor in the Chicagoland area, just call the professionals. Contact Anytime Roofing and let us show you what thousands of our satisfied customers already know.
Learn More
When severe weather approaches...
Are you sure your existing roof and siding can withstand the storm?
Nothing can be more of a pain then to find out your home was damaged in a storm. We are the best when it comes to replacing storm damage. We will meet your adjuster at the home and go to bat for you to get the damages covered.
Our Services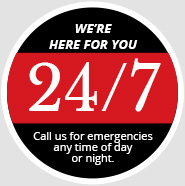 Available 24/7
We aim for 100% satisfaction.
Anytime Roofing is here 24 hours a day, 7 days a week to provide you with the best possible service at the greatest rates.
Request Consultation